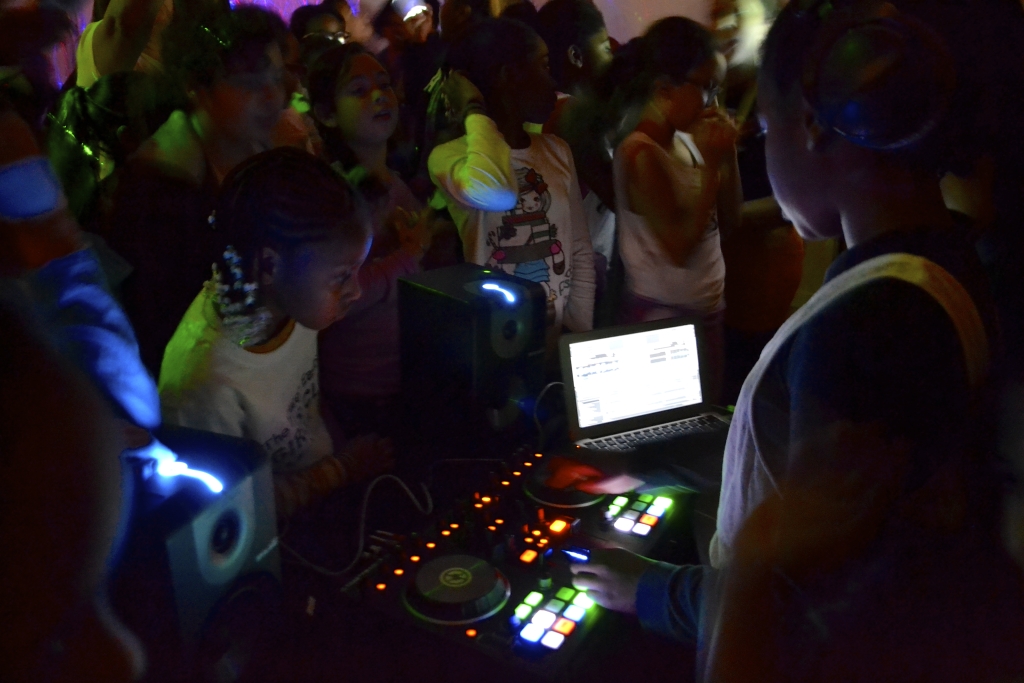 For the culmination of Fall Semester 7 of our avenue D/Js program grads played a real live gig for the Girls Club complete with laser lights and full sound.
In front of a crowd of girls and parents going bananas, each student completed a two song mix using mixing and blending techniques we learned in class with instructors Kelly "baby K" and DJ Reborn.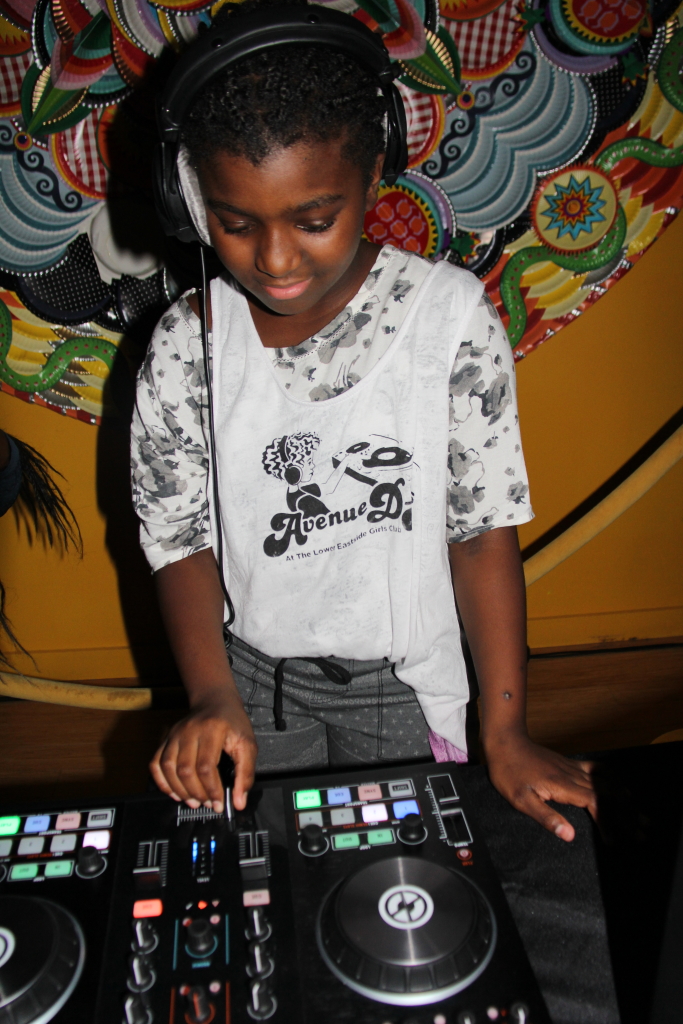 At the end of the evening we learned that Pioneer DJ had sent us 7 DDJ SX 4 Channel Controllers – what a great way to end the evening by knowing that next semester is going to be even more dope with top of the line DJ gear that every student will be able to utilize.